Description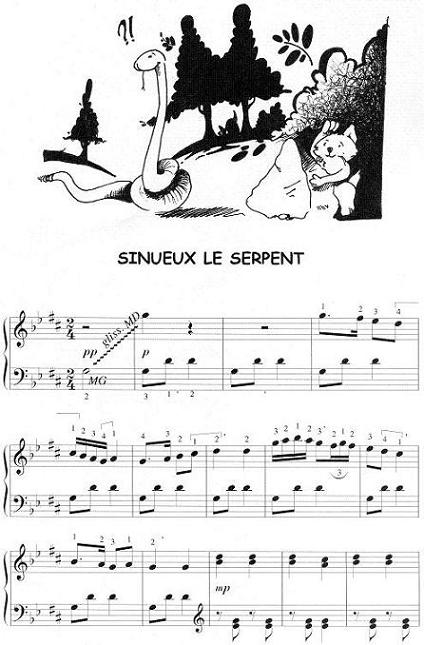 9 small pieces, of various styles, each corresponding to the different characters of Charlie's friends.
The Snail Blues is a lament, Astor the Squirrel is cheerful and playful, Patouille the Dog, jazzy and debonair, Sinuous the Snake, sly and bewitching, The Cat Villainous, angry like a flamenco player, Coin-coin, Klaxon and Drelin, three merry ducks singing a polka, Chocolates, Charlie's favorite friends, Albert the Bird, light and twirling, and finally Arsinoé dancing a major/minor waltz.
In the progression of the method "Play the Harp with Charlie th Kitten" for the second and third year of practice, to be completed with the "Big Book of Exercises".
Sinueux le serpent
Le blues de l'escargot
Coin coin, Klaxon et Drelin
Le chat méchant
Astor l'écureil
Albert l'oiseau
Les chocolats
Patouille le chien
Arsinoé
Le blues de l'escargot
Patouille le chien
Les chocolats
Astor l'écureil
Coin coin, Klaxon et Drelin
Albert l'oiseau
Sinueux le serpent
Le chat méchant
Arsinoé